Naturopathic Health Services
Supporting all your health and fitness needs through holistic, natural, and non-invasive methods.
Naturopathy
Naturopathy, or natural medicine, comes with a whole host of  methods that can be used to identify any support health issues, including:
Dietary Analysis

Iridology

Traditional Chinese Medicine

Path Lab Testing
And the tools we can use to support your health include:
Dietary Plans

Food Supplements

Herbs

Homeopathy

Tissue Salts

Flower Remedies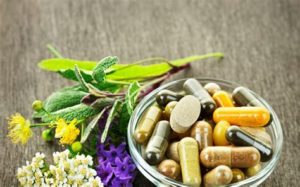 Nutritional Therapy
We take the time to listen to your goals, wants and needs (your initial consultation lasts an hour and a half).  We get to the bottom of any imbalances in your nutritional status we will agree a plan to support your health based on what we identify.
This is a very individualised service – no one plan suits everyone – ever wonder why some people swear by one 'diet', while others are made ill by it?
Whether you are generally well or struggling with a health issue, we will support your body's needs and give the best chance of feeling good.

Pathological Testing
We have arrangements with several commercial Laboratories so that we can order tests to gather more evidence about what might be going on and what we need to support your health.
We can test, for example; nutritional status, hormone levels (inc. thyroid condition), food sensitivities and even genetic testing is available.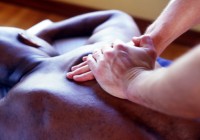 Massage Therapies
Rigorous Massage Therapies
Sports Massage is the manipulation, management and rehabilitation of the soft tissues of the body.
The techniques used by sports massage practitioners have been developed to ensure effective and efficient results are gained from each massage given. Some benefits of Sports Massage include:
Improve circulation & lymphatic flow
Assist in the removal of metabolic waste
Increase or decrease muscle tone and length
Remodel scar tissue if required
Assist in mental preparation for sporting participation
Treatment employs massage techniques designed to treat both deep and superficial tissues, not dissimilar to those used in sports massage. The remedial massage therapist uses skilled manipulation combined with in-depth knowledge of anatomy and physiology to bring about pain relief, correcting and normalising the body's muscles and soft tissues.

Specialist Fitness Training
Expert advice in nutrition and exercise from a Trainer qualified in the Metabolic and Hormonal aspects of Fat Loss.

A medically supervised program that helps improve the health and well-being of people who have heart problems.

Gentle Massage Therapies
Aromatherapy massage is massage therapy but with highly concentrated plant oils, called essential oils, added to the massage oil or lotion.
The nostrils are attached to a part of the brain called the limbic system. The limbic system controls emotions and influences the nervous system and hormones.
When you inhale essential oil molecules, messages are transmitted to the limbic system and affect heart rate, stress level, blood pressure, breathing, memory, digestion, and the immune system.
Essential oils are also believed to be absorbed through the skin.
and
are also available